Obscurity Thanksgiving Catering!
Skip the Thanksgiving kitchen hustle! Give thanks for our Obscurity Thanksgiving Catering menu, perfect for both intimate gatherings and big family feasts. Opt for our Standard Meal, serving 5-7, with choices from smoked entrees and hearty sides. Or go grand with the Deluxe Meal, catering to 10-12, loaded with both proteins and a generous spread of our signature sides. All topped off with our homestyle cornbread, rich gravy, and a classic pumpkin pie. Hurry, place your orders by the Sunday before Thanksgiving at 1pm!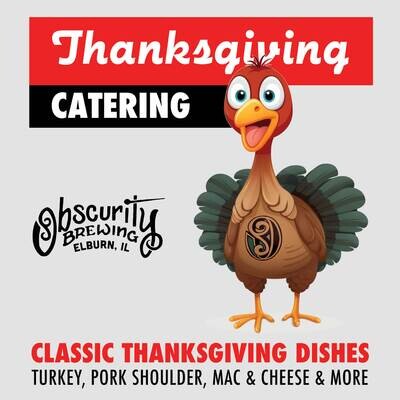 À la carte (Add-Ons)
Add items without the entire spread. Must Select at least one item.